About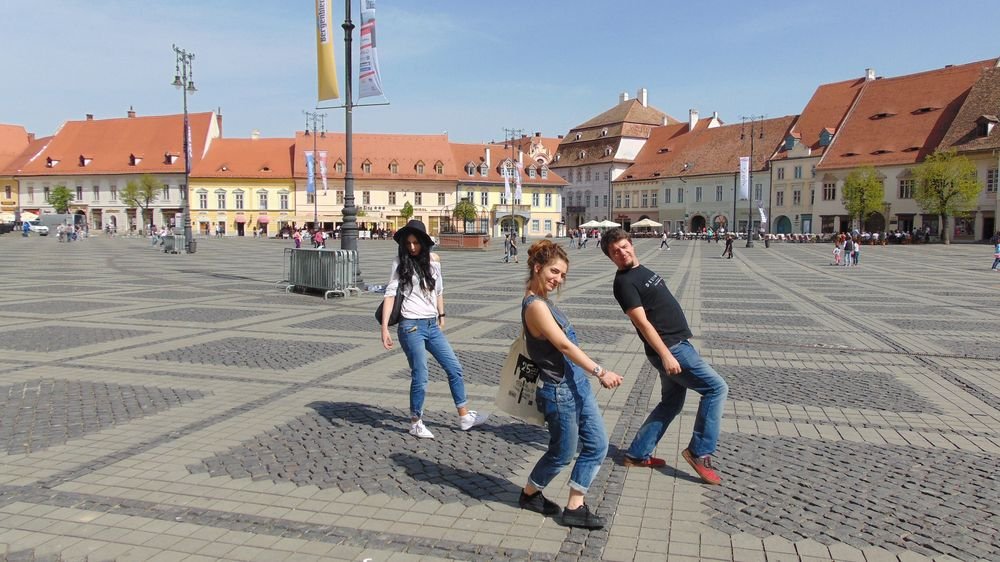 Lightwave Theatre is a Romanian independent visual theatre company specialized in human-size puppet shows for adults. In seven years of activity so far, Lightwave has been selected to step on national and international stages in Great Britain, Croatia, Germany, Turkey, Bulgaria and many other with a portfolio which includes four theatre plays: "Reflection", "Loverphysics", "It's me, Annabel" and "The Little Prince". Regarding public TV appearances, Lightwave Theatre has boldly approached the Romanian public at Romania's Got Talent in 2015, receiving a Golden Buzzer, and also the German one as finalist at Die Puppenstars talent show. In 2020, they auditioned at America's Got Talent receiving three Yeses out of three from Simon, Sofia and Howie.
In 2013, Cristina-Andreea Ion founded Lightwave Theatre and imagined a visual theatre company with shows for the adult public, an unexplored Romanian artistic niche for independent companies. Petru Stratulat, a radio presenter from Bucharest, embraced the idea and together launched the company with one puppet on many TV shows, bringing the art of human-size puppetry for adults in front of millions.
The first play had its' premiere on 1st of March 2014, and it was the first stage experience for Lightwave Theatre Company. "Reflection", a non-verbal play with four puppets, has been very appreciated by the public and it's still being performed today on national and international stages. Once started, the creativity couldn't be stopped, so Lightwave approached Iulian Tanase, a Romanian poet, for the rights to use one of his books in a very complex play with seven human-size puppets, including a strange puppet: an unborn baby moving inside a transparent belly. This is how "Loverphysics" came to life. It took a crowdfunding campaign to be able to raise the budget needed for a show this big. The play premiered on 27th of June 2014.
The next two years Lightwave Theatre toured Romania and a few European countries performing "Reflection" and "Loverphysics", and had the courage to appear on two talent shows. One of them, Die Puppenstars, is specialized in puppetry and it's a great honor for the company to have had the privilege to perform as finalists ranking in top 10 next to incredibly big puppet companies from all over the world.
In 2017, Lightwave Theatre launched its' third production, "It's me, Annabel" proud to have a great actor in a leading role, Constantin Cotimanis, who gave them the Golden Buzzer at Romania's Got Talent in 2015.
The company loves to combine different types of artistic expression to deliver its' message in a bold manner.
"We are stepping in uncharted territory of the Romanian artistic landscape, carving our own path"