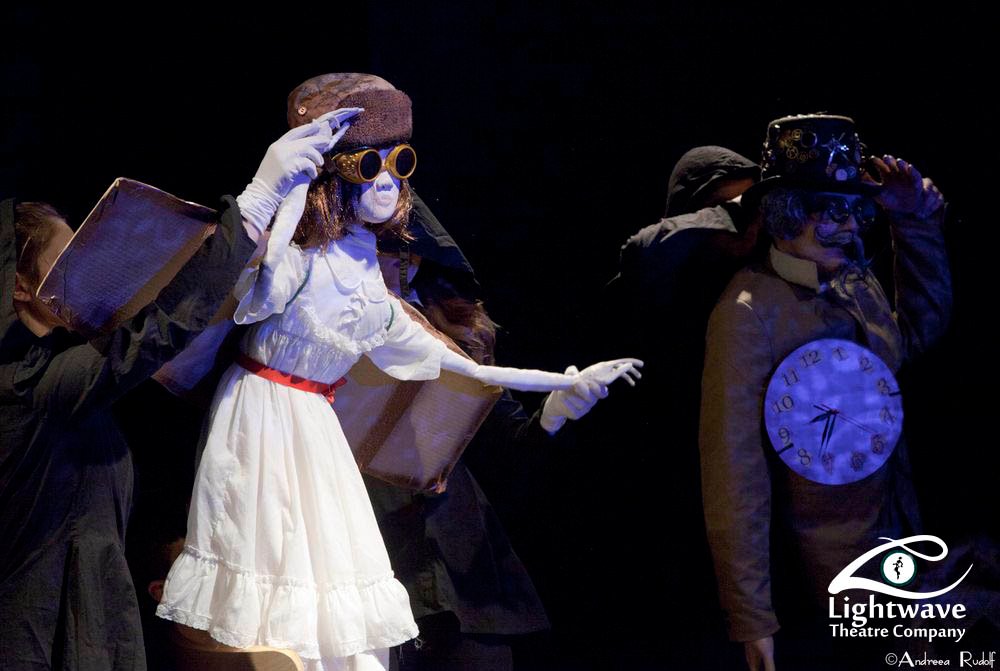 On Sunday, the 7th of May 2017, Lightwave Theatre Company had the official preview of its newest production, "It's me, Annabel" with a theatre hall full of people and a big waiting list at the European Cultural for Youth and UNESCO "Nicolae Balcescu" Center in Bucharest. The show features characters like The Tick-Tock Man with the voice of Constantin Cotimanis, a great Romanian actor, and a beautifuly text written by a fabulous poet, Iulian Tanase. It took almost two years for this production to be finished, Lightwave Theatre having this objective to come up with something new every 12 months.
---
[maxbutton id="6″ url="http://teatruvizual.ro/avanpremiera-sunt-eu-annabel/"]
---
"It's me, Annabel" is about a 10 year-old girl from a disfunctional family who loves her very much, but with arguing parents. She tries to understand their fights through her imagination, creating an imaginary friend by the look of her passed and loving grandpa, but with the ability to manipulate time.
The Official Preview has been like a flight-test for a brand new airplane, observing the audience's reactions, and most viewers had tears in their eyes, so "mission acomplished" for Lightwave Theatre Company.
Everything that had to be done in the workshop has been done. Now, the show has to be performed on a regular basis in order to achieve Lightwave Theatre's quality standards for live acts.